The Government is proceeding with plans to secure continuation of essential IT and utility supplies to failing but viable businesses while they are being rescued. Under proposals to Parliament today, essential suppliers of IT, water, gas, electricity and communications services will be prevented from cutting off supply or charging premium rates while insolvency practitioners seek a viable solution to rescue a business.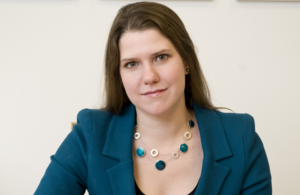 Jo Swinson MP: "More businesses should be saved."
Suppliers will be guaranteed payment ahead of others owed money for services supplied during the rescue period and can ask for guarantees of payment from the insolvency practitioner.
Business Minister Jo Swinson said: "Continued IT and energy supplies are needed for businesses to continue trading while options are sought about their future. These changes will help struggling businesses during rescue while providing confidence for the suppliers that they will be paid for the essential services they provide. By providing greater protection for insolvent companies during rescue, more businesses should be saved."
Under the plans suppliers will be able to seek a personal guarantee from the insolvency practitioner at any time to give them more certainty that the supplies will be paid for. The supplier can apply to the court to terminate their contract on the grounds of 'hardship'. Guidance will be issued to insolvency practitioners that they should make contact with essential energy suppliers at the earliest possible time following their appointment to discuss what supply they expect to use.
The changes will be subject to Parliamentary scrutiny before coming into force in October 2015. The Government published its response to the consultation on continuity of supply of essential services to insolvent businesses.
Insolvency law currently includes a limited list of utility suppliers who may seek a personal guarantee from an insolvency practitioner before continuing to supply an insolvent company, but who may not demand payment of pre-insolvency debt as a condition of further supply. These proposals would add IT suppliers to that list as a new category of essential supplier and also utility providers who are not presently covered including some 'on-sellers' of utilities.
In addition to a right to request a personal guarantee from the insolvency office-holder for post-insolvency supply, the safeguards for suppliers will include the right to terminate the supply if post-insolvency supplies remain unpaid for more than 28 days or with permission of the court or insolvency practitioner.
In the event of a company's recovery back to financial health, more long term solutions may be implemented. For further information, please visit the Tester.co.uk specialist web pages on Utility and UPS and Battery test equipment.