The Electrical Safety Council has rebranded as Electrical Safety First and in a blaze of publicity, comedian David Walliams is to voice new Charley Says films. Through a series of new adventures and near misses Charley the cat and his hapless young owner will teach the need for electrical safety in the home by highlighting what not to do.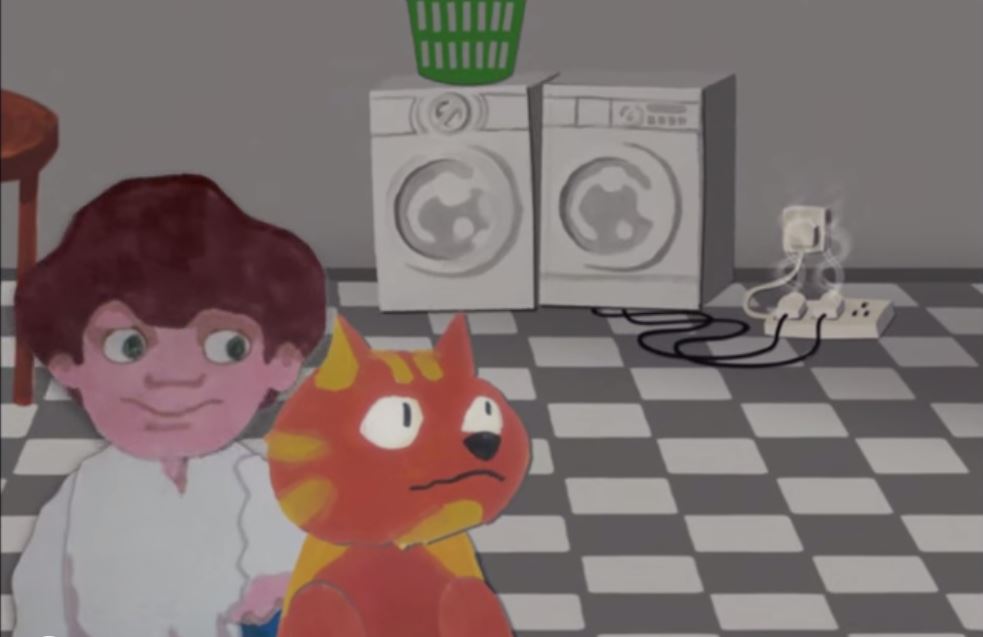 David Walliams: "I loved Charley Says when I was growing up"
Over the last 18 months the organisation has undergone extensive research and consultation into its brand, looking at what the public, industry, Government and other stakeholders think and know about the charity. Phil Buckle, director general of Electrical Safety First, said: "This highlighted a number of issues for us, and as a result, we decided to rebrand.
"During the review it became clear that a lot of people were confused about what we do and our relationship with the electrical industry. Some people thought we were a trade association, and others thought we were part of Government. Lots of consumers did not realise that we were a consumer charity, here to protect people, provide advice and information and to campaign for improvements to electrical safety.
"We were obviously concerned about that, so after careful consideration, we decided to change our name and adopt a fresh image. Our new brand will help to position us as a campaigning charity, which will help to strengthen our engagement with consumers, Government and industry on key electrical safety issues."
The original Charley Says films, which were created by the government's Central Office for Information and broadcast in the 1970s and 80s, warned children about everyday safety issues such as not going off with strangers or playing with matches. Electrical Safety First is using the nostalgia of the original films to draw attention to electrical safety in what it hopes is a fun and memorable way.
Every year 350,000 people are injured by the everyday use of electricity, and so just as Kenny Everett meowed safety messages as the cat in the original films, David Walliams is on board to warn adults what Charley says about staying electrically safe in the home.
The first video is set in the kitchen and sees Charley preventing the young boy from plugging in a toaster to an already overloaded plug socket. Charley burns his paw in the process and runs around the kitchen before extinguishing the flames in a vase of water. In keeping with the tone of the original films, he is awarded a fish for his savvy behaviour.
This storyline was chosen by Electrical Safety First as many people are unaware of the dangers of overloading sockets. High voltage appliances such as dishwashers and washing machines draw a lot of power and can cause sockets to overheat, which can lead to appliances not working or can even start a devastating house fire.
David Walliams said: "I loved Charley Says when I was growing up and I think it's great that Electrical Safety First is bringing the characters back to life and creating some new storylines. We've all had a go at mimicking Charley the cat's 'meow', so I just hope my version is up to scratch and will help people stay safe in the home."
The first Charley Says video can be viewed online, which also has a Socket Overload Calculator to understand which combinations of appliances are safe to use at one time.