Electrical shock is a dangerous physical effect resulting from the passage of electric current through a human body. (BS7671 IET Wiring Regulations). Many people experience electrical shock at some point in their life.
Sometimes the passage of current only causes small discomfort to the person, while other times it can kill the person receiving the shock. No-one is immune from an electric shock; the electric shock may not injure or kill the person receiving it, but there are other hazards that could prove harmful.
The HSWA (Health and Safety at Work Act 1974) applies to everyone concerned with work activities including employers and employees.
In this article, we focus on safe isolation which is essential to carry out a wide range of works, especially if you work in the building trades such as electrical, domestic installer and gas industry.
Martindale Electric specialises in products to help electricians and maintenance engineers to prove dead and isolate power to prevent electric shock. Martindale recommend you to follow these easy steps to stay safe when working with electricity.
Identify the circuit: It means that you have to find the correct circuit that will be isolated.
Inform the appropriate persons: You must always notify the appropriate person when you`re going to turn off the power. Basically, it means that you should inform the people that are going to be directly affected by the loss of power.
Isolate supply: Switch off the load.
Lock off the circuit: Every electrician carries a safe isolation kit, so the first thing is to lock the circuit breaker. After you applied the lock, you need a padlock and a sign to say that is work being carried out in the circuit.
Apply warning labels and barriers: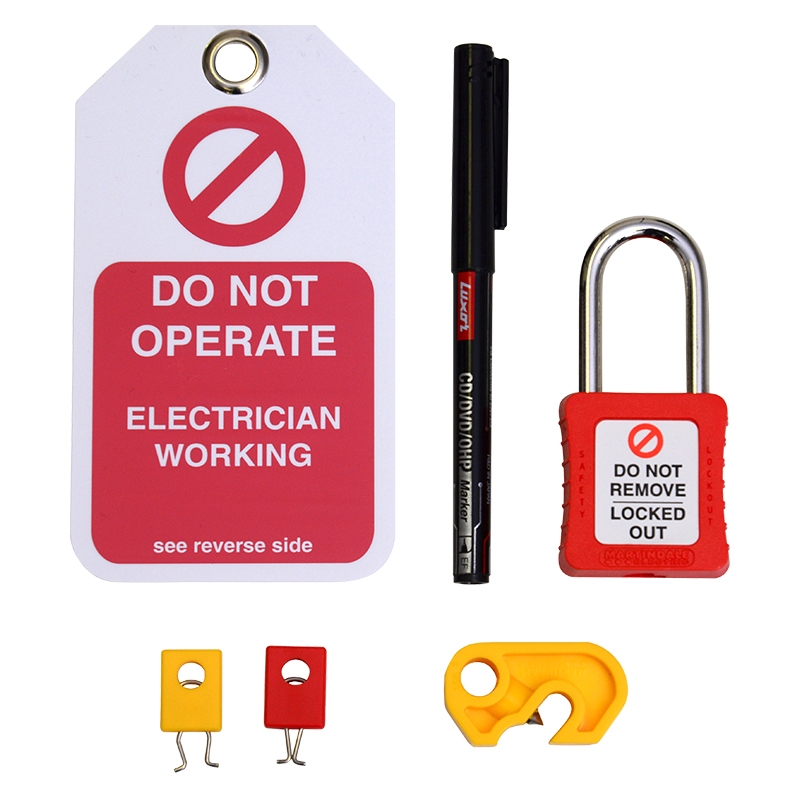 See all Lockout Tagout kits.
Prove the tester is working: No electrician can just rely on switching off and locking the circuit. It is important to test the supply to check for any voltage. First, always prove your voltage indicator using a proving unit to make sure it is safe to start the work.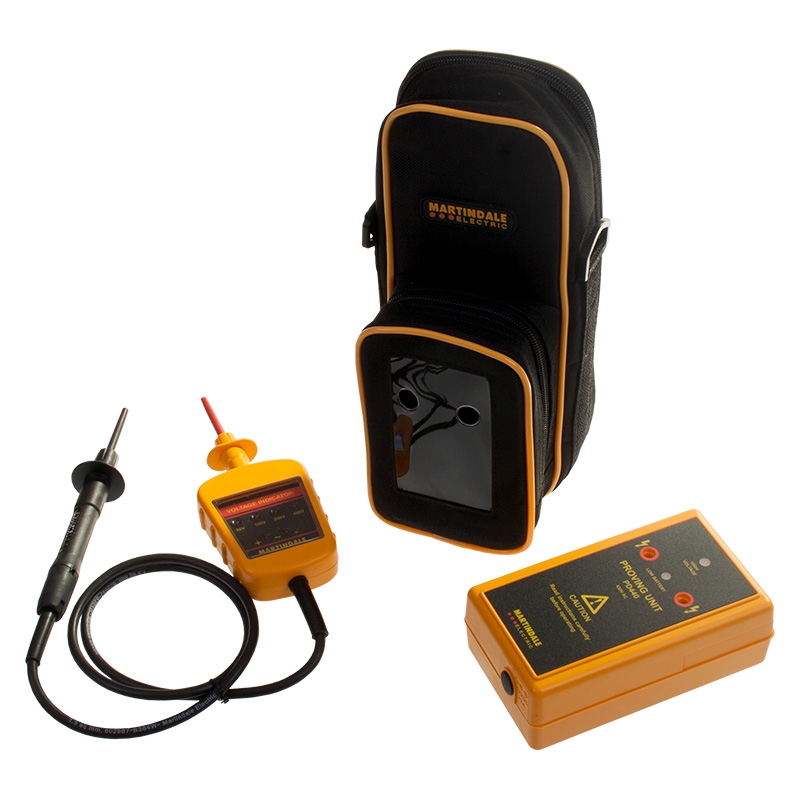 Here you can find our Voltage Indicator & Proving Unit Set.
The Martindale VIPDLOK Kits provide a complete solution for safe isolation and Electricity at Work compliance.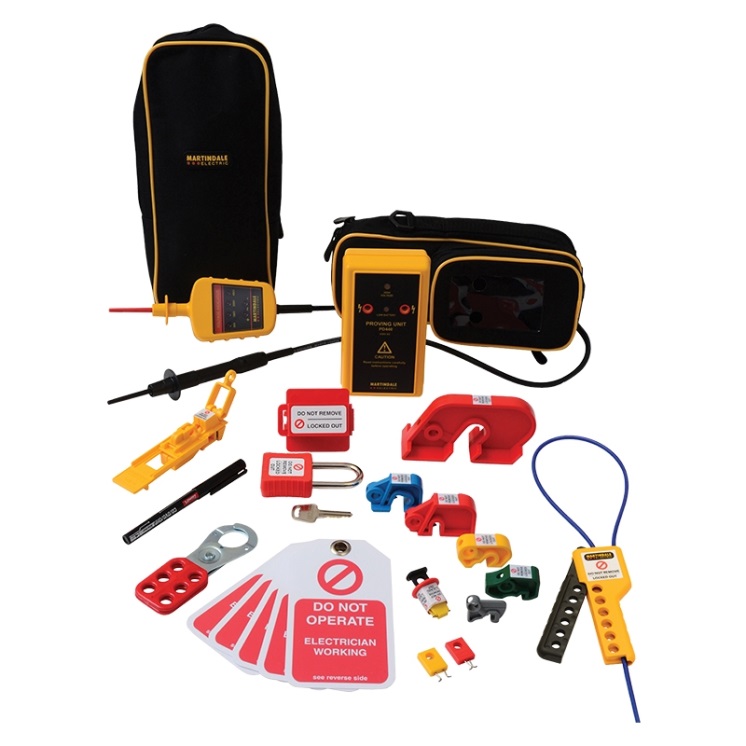 Test the circuit: When you test the circuit you should carry out the following three tests:
I.    Live to Neutral
II.   Neutral to Earth
III.  Live to Earth.
Don`t forget to reprove the test instrument after the circuit has been tested to identify that the instrument is still working and has not been damaged during the testing procedure.
When carrying out a safe isolation procedure on a three-phase circuit, there is a combination of ten tests that need to be carried out:
Earth to Live1, Earth to Live2, Earth to Live3
Neutral to Live1, Neutral to Live2 and Neutral to Live3
Live1 to Live2, Live1 to Live3 and Live2 to Live3
The final test is between the Earth and the Neutral
If the circuit is live, return to step 1, if the circuit is not live, reprove tester
Work can begin
Martindale have designed a poster that you can use to remind you of the steps to safe isolation. Download and display this to remind everyone of how to stay safe when working with electricity.
If you have any further questions, please don`t hesitate to call us on 01642 931 329 or send an email at info@tester.co.uk