While energy expenditure accounts for a significant proportion of a business's overall operational costs, many companies don`t really know where the energy costs are coming from.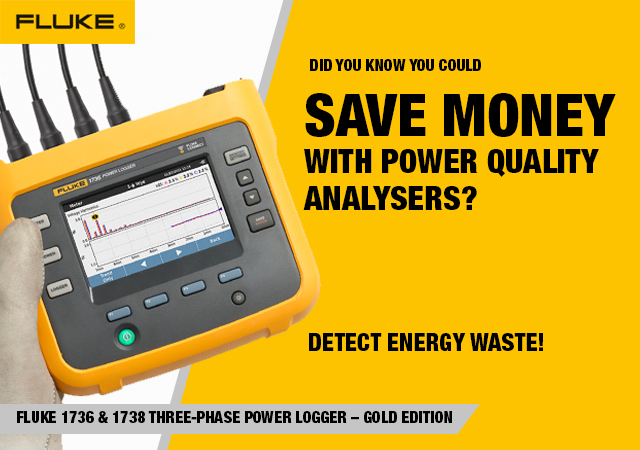 How would you know if part of your system was using excessive amounts of energy? It's impossible to tell from your monthly bill, which only shows your overall cost with no indication as to whether the use was standard or excessive.
Transparency regarding energy costs and power quality is continuously becoming more and more important during the industrial and the manufacturing process. Especially as the higher productivity at a low cost is the key to survive in today`s globally competitive environment. Power quality problems can cause processes and equipment to malfunction or even shut down. Obviously, measuring power quality is critical.
How can we manage energy costs and find savings opportunities?
Here are some ways that you can detect energy waste to save money. It will also give you the opportunity to learn more about your systems energy usage, act upon situations as they arise and reduce costs in the long run.
Power Logging and Power Quality Monitoring
By logging the power you are able to track the power supply, the large loads as well the energy waste. Power loggers are ideal tools for creating energy usage profiles used to monitor power and energy usage and target cost reductions.
The power quality analyser can calculate for you the cost of energy loss in financial values. The measurement process and display of data are optimized to get the most important information as quickly as possible.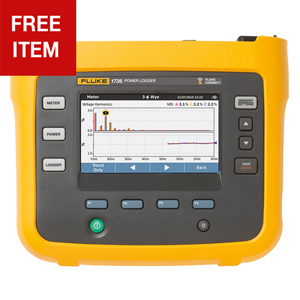 View Fluke Power Quality Loggers.
Thermal Surveys
A visual inspection of your system may reveal electrical problems, but by the time those problems are visible with the naked eye they could have already caused damage and cost you money and downtime. With the help of a thermal imager you can detect at an early stage the temperature differences which can be caused by a fault in the electrical system (such as overheated fuse, broken wires, loose or over tightened wire connections, sealing or insulation problems and leaks).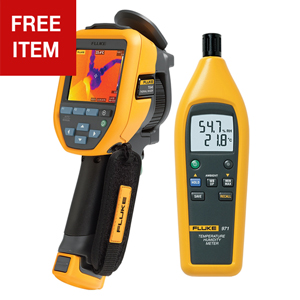 See here Fluke Thermal Cameras.
Monitoring HVAC Systems
According to the experts HVAC systems represent a significant portion of typical energy costs of the facilities, it reaches 50 to 60 percent. Chillers, compressors, air handlers, fans, motors and pumps are often found in the HVAC system with the largest loads. It is very common that the system over-ventilate, either because of discrepancies within the system or because of waste inefficiencies in the distribution process.
Besides the thermal and electrical monitoring here are some more tests that you can do to help to monitor the energy usage of your HVAC system.
Air Flow Testing
If you use an air meter you can easily assess the overall airflow and the outside air percentage of your HVAC system. By using the manometer and air flow meter together you can measure differential and static pressure and air velocity giving you information about the ductwork.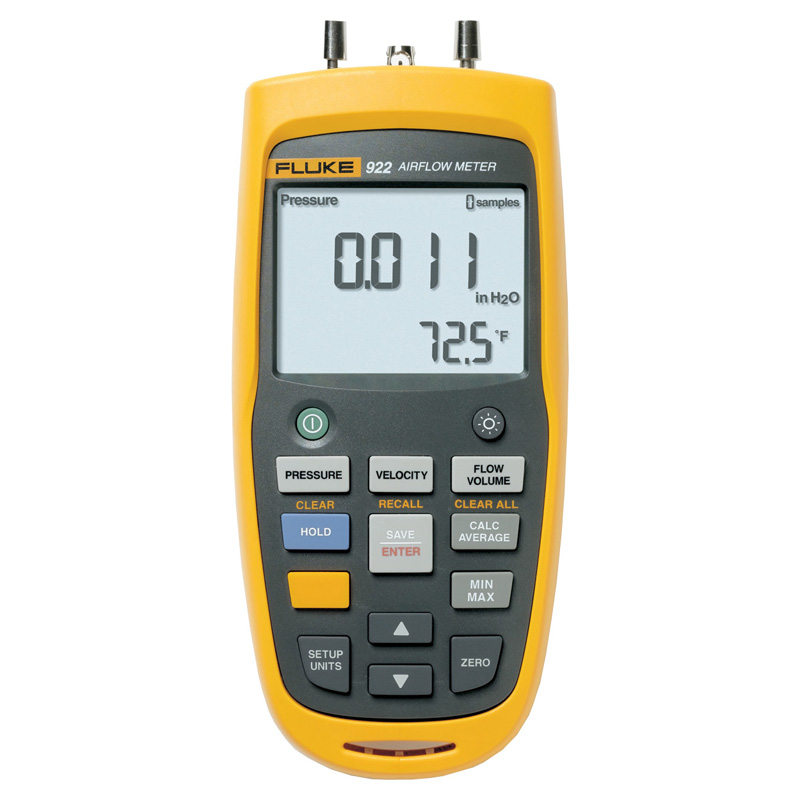 See all Airflow Meters Here.
Pressure Testing
An ideal method to collect information about the HVAC system is to check the pressure measurements. Using a manometer you can measure the pressure within the system easily. The greater the pressure difference is, the greater the chance that the system has a fault, most likely clogs in the filter. This kind of fault reduces the efficiency and increases the cost of running the system.
Do you know what could be the main cause of energy wastes?
Read the article below and get to know more about the causes of dirty power and the major energy loss:
Why Clean Power is Critical to Smooth Operations
As you can see, taking accurate measurements can help you to reduce the amount of energy wastage and save you money. It can enable you to identify problems early and run your facility in a more economical way. By mapping the energy costs against utility bills you can quantify where and when consumption is occurring and therefore realise savings. It will also help to identify inefficient or outdated equipment so you can justify and prioritise replacement.
The result: By monitoring and reducing overall energy consumption, companies can reduce operating costs, and in turn improve their competitiveness.
If you would like to know more about the energy waste or you just need an expert`s advice, please don`t hesitate to call us on 01642 931 329 or send an email at info@tester.co.uk.