In many industries, electrical power quality and reliability is the most important factor to work efficiently and improve the operation.
We can easily say power quality monitoring and measurement can help you to understand and identify the sources of energy waste and cost savings.
In this article you can READ about how you can find and monitor the most common power quality problems such as voltage anomalies and harmonic distortion issues.
If you regularly monitor power quality you will get enough data, to enable you to make energy assessments, conduct load studies, calculate fiscal costs of energy waste and so much more.
In this blog we have curated for you a collection of resources from world leading Power Quality Analyser Manufacturer Fluke. These application notes and case studies give you a glimpse of how different sectors can benefit from taking regular power quality measurements:
Facilities and Building Diagnostics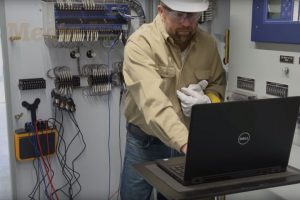 One of the major concerns of the facility managers is how much electrical power costs. Energy reduction is always the most effective way to improve efficiency.
Click HERE and read more about how power quality measurement can support the decision making process of the facility manager.
Manufacturing & Industrial Sector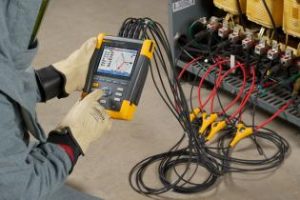 Manufacturing & Industrial plants are one of the most frequently affected by different electrical power problems. These power issues can easily result in high energy costs, higher maintenance costs and/or also shorten the life of the equipment.
READ how power quality can affect manufacturing plants.
Medical Environment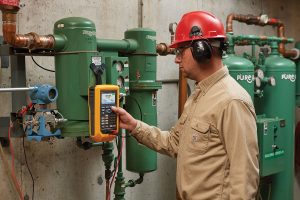 The medical industry uses very sensitive machines with microprocessors and their operations highly depend on power quality and reliability. In such a critical environment the energy waste or any malfunctions of the medical equipment can cause severe situation.
HERE is an article about an engineer who developed his own method to monitor the electrical system in a hospital.
Power Utilities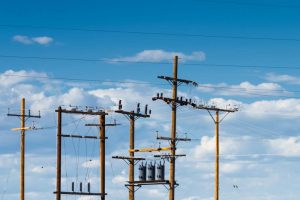 Energy suppliers must know their power cable quality to be able to provide an excellent service to their end-users. Taking regular power quality measurements make it possible to always stay aware of any changes in the conditions of overhead lines.
Read more HERE about how the intermittent faults could be detected quickly using power quality analysers.
Best selling Fluke power quality analysers
If you would like to know more about the power quality analysers, please click HERE.
We are also happy to answer your questions if you call us on 01642 931 329 or send an email to info@tester.co.uk.