Celebrated annually on the 23rd June, International Women in Engineering Day (INWED) endeavours to raise the profile of women working in engineering and encourage more women and girls to pursue a career in the sector. Launched in the UK as National Women in Engineering Day, this campaign was developed by the Women's Engineering Society to mark its 95th anniversary. The campaign has grown enormously since it began in 2014, receiving UNESCO patronage in 2016 before finding a worldwide following in 2017 and subsequently becoming International Women in Engineering Day. This year's theme, #ImagineTheFuture, looks to today's female inventors and innovators; those who will change the industry for the better.[1] To commemorate this, we've interviewed Emily Bramble, a young, female engineer, about her experience of the industry and hopes for its future.
Quick Links
Meet Emily
Name: Emily Bramble
Age: 29
Job Title: Verification and validation management lead engineer
Company/Organisation: Alstom
Why did you want to pursue a career in engineering?
I originally wanted to help develop a source of sustainable energy to reduce the use of fossil fuels due to their impact on the climate. Reusable energy and reducing the reliance on fossil fuels was a subject I studied at A-levels and developed at University through a Chemical Engineering Degree with [a] heavy focus on energy.
How did you get into engineering?
University of Heriot Watt studying Masters in Chemical Engineering with Energy.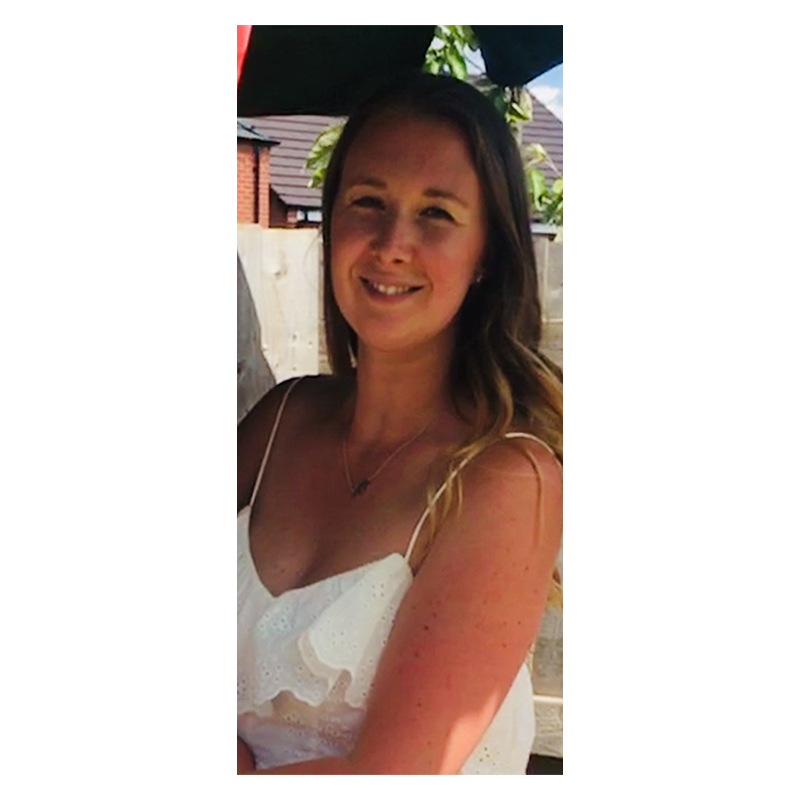 What are the greatest rewards and challenges you've experienced as a woman working in engineering?
Rewards - Building a team and being recognised for being totally myself. I do not change my leadership style depending on who I am speaking to and the team appreciates that. I bring my caring/motherly side into work and genuinely want the best for my team and they see this with every interaction. I do not need to have a harsh/ masculine persona just because I am in a male-dominated environment.
Challenges - Maternity leave, child care, and the time off from work […] this has had an impact on my career and the development path I was on before having a child.
Where do you hope the future of engineering is going, particularly for women and girls?
I hope young women see there [are] no male-orientated or female-orientated jobs in engineering, this is a sector, especially in Rail, whereby there is no glass ceiling, there is no bias and this environment is for anyone with a passion to help create a better world.
What advice would you give women and girls thinking about a career in engineering?
Do it. Get a mentor and stay in touch with them, talk to them about everything that is good, bad and ugly. A mentor can help support and guide but also celebrate (not only work achievements but life as well). Mentors come in all different forms, they can be someone you read about in a magazine, a tutor, a peer or a manager, anyone that can support your development and has a genuine interest in others' development.[2]
Women in Engineering Today
Despite under-representation in their profession, Engineering UK found that the proportion of women engineers working in the UK grew from 10.5% in 2010 to 16.5% as of June 2021. The report also revealed that the actual number of women working in UK engineering roles has risen since 2010, going from 562 000 to 936 000 in 2021. This increase has coincided with an expansion of the UK engineering workforce which as of 2021 numbered 5.6 million. An overall increase of 300 000 workers since 2010 has occurred in spite of the COVID-19 pandemic which caused the engineering workforce to shrink between 2020 and 2021. Interestingly, the number of female engineers continued to rise throughout 2020 and 2021. This has prompted questions about what is causing these opposing trends (i.e. the increase in female engineers at a time when the overall workforce is contracting), with Engineering UK suggesting that an investigation into the differences between male and female recruitment, pay, contract type, and retention could offer some insight.[3]
Read Engineering UK's Summary Report
Read Engineering UK's Extended Report
Further Information
More information about International Women in Engineering Day can be found here. Additionally, to learn about the Women's Engineering Society and its 103-year heritage, please follow this link.
At PASS Ltd, we offer an array of training courses, calibration services, and test instruments by various leading brands. For help and advice regarding the equipment, courses, or services you need to ensure success in your chosen career, please contact our team on 01642 931 329 or via our online form.

---
Footnotes
[1] INWED, About INWED, last accessed 23 June 2022
[2] PASS Ltd would like to offer our sincere thanks to Emily Bramble for her time and effort in completing our Women in Engineering Survey. The insightful answers published here are Emily Bramble's and were taken from her completed questionnaire which was submitted in June 2022.
[3] Engineering UK, Women in engineering: Trends in women in the engineering workforce between 2010 and 2021, last accessed 23 June 2022