If you have any of the following GE Druck products - DPI603, DPI605, MCX (all) & TRX (all), DPI620 & DPI620CE, DPI620IS/DPI620IS-CE, DPI610/DPI615PC, DPI610/DPI615HC - this is the best time to upgrade your existing calibrator.
We are glad to inform you that when you trade in the qualified unit and purchase a new DPI620G/DPI620G-IS calibrator, we are offering a significant discount.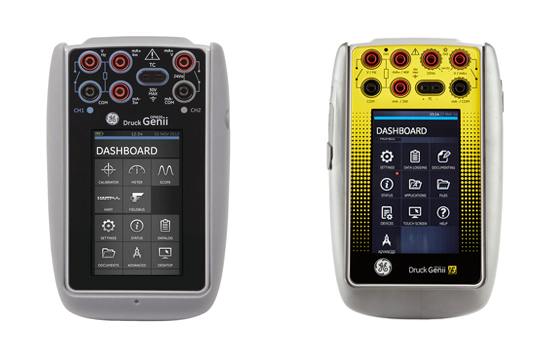 DPI 620G Series is a modular system offering state-of-the-art multifunction communication and calibration. With its multi-functionality you can replace several conventional test instruments & HART communicator with one device, reducing your burden for the management, service, and calibration of assets. It comes with a best in class accuracy for pressure, electrical, temperature, and frequency. It is easy to use equipment with a large colour screen and one-touch menus.
Qualified trade in products are the following: DPI603, DPI605, MCX (all) & TRX (all), DPI620 & DPI620CE, DPI620IS/DPI620IS-CE, DPI610/DPI615PC, DPI610/DPI615HC.

One DPI620G/DPI620G-IS calibrator must be ordered for each trade-in unit to receive the below discount:
| Trade-In Unit Age | Discount on DPI620G / DPI620G-IS |
| --- | --- |
| 1 | 25% |
| 2 | 25% |
| 3 | 20% |
| 4 | 20% |
| 5 | 20% |
| 6 | 15% |
| 7 | 15% |
| 8 | 10% |
| 9 | 10% |
| >10 | 10% |
 How to Redeem the Trade-In Discount
1. Call our dedicated Account Manager, Lee Trayford, on 01642 631 672 or email him to Lee@pass.co.uk and request "GE Druck Calibrator Trade-In".
2. Return your old calibrator you would like to trade-in to the following address:
Lee Trayford
Account Manager
PASS Ltd
1 Wilson Street, Thornaby
TS17 7 AR
3. PASS will confirm the receipt of your equipment and give you your discount value based on the age of your calibrator you are trading in.
Terms & Conditions
1. This offer cannot be used in conjunction with any other price offers available.
2. Trade-in offer is only applicable to the qualified trade-in models.
3. PASS Ltd reserve the right to refuse or withdraw the offer at any time.
4. No cash alternative is available.
5. PASS Ltd can't be held responsible for injury, loss, damage or negligence as a result of participating in the promotion.
6. Offer ends: 31st October 2019
Why don`t you have a look at our full GE Druck product range.
Did you know? PASS Calibration & Repair Service Centre is accredited to calibrate all types of pressure devices including pressure gauges, vacuum gauges, manometers, barometers and more.
If you would have any further questions please call us on 01642 931 329 or send an email to info@tester.co.uk.