PASS Ltd from Stockton have stepped in and made a last minute substitution in the products they provide to help out a local Paralympian.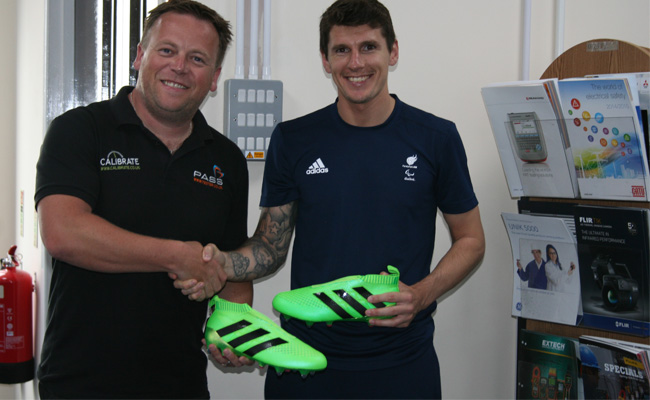 Usually PASS can be found supplying test equipment to companies all over the world, but this time around Managing Director Barry Atkins has provided their newest customer with a pair of specialist football boots.
Matt Crossen from Stockton will take to the field in Rio as part of Paralympics GB 7 A-Side CP Football team. Matt, who was part of a successful Marske United Team in Northern League Division 1, suffered a stroke at the age of 23.
As a result of the stroke, Matt has limited movement on his left hand side.
Now aged 26, Matt has not let the incident stop him and will represent Britain this year at Rio. He made his debut for England at the 2015 Cerebral Palsy World Championship where the team qualified for Rio by finishing in 5th place. Matt also scored his first goals against America and Ireland during the tournament.
The new boots that PASS has supplied Matt with are specially adapted to Matt's condition with enhanced ankle support and no laces, making them more comfortable for Matt to wear when he plays football.
Of course our very own Stephen 'Ginger' Downey couldn't resist having a bit of a kickabout with Matt after presenting him with the boots.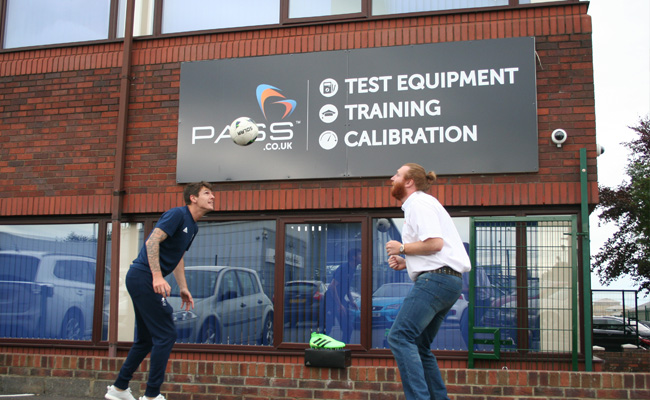 Despite his disability and only making his England debut last summer Matt has his sights set on Rio success. PASS would like to wish Matt the very best of luck in Rio - we know you'll do us proud!