Is your office lacking the festive sparkle that comes from Christmas lights because you're scared they're not totally safe? We've got good news.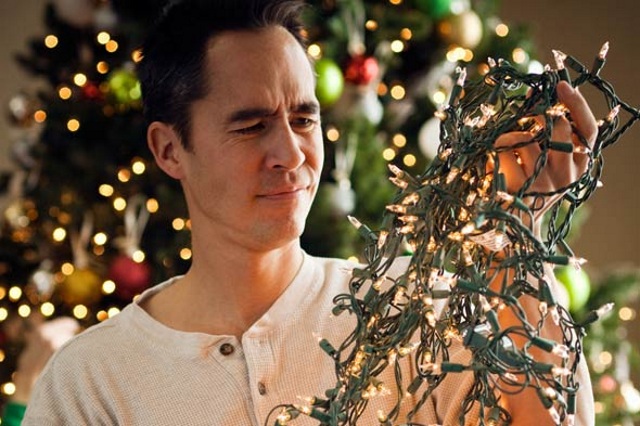 Christmas lights are one of those objects we all wheel out this time of year. They've probably been living in a cupboard for the past eleven months, or lounging in a loft somewhere, gradually tangling themselves together into totally unreasonable knots.
Once you've got them out though (and forced an employee to untangle them, potentially leading to things being thrown – dodge that pot plant!), a lot of firms either don't put their lights up at all, or end up spending money getting their lights PAT tested every year to make sure they're safe.
Here's the facts - PAT testing is not a legal requirement every year, particularly in an office. PAT testing is only a legal requirement annually in high-risk environments where equipment may be subjected to extreme stress.Examples of this include construction sites, but it's pretty unlikely you'll be putting up your Christmas lights in one of those.
With this in mind, we can tell you that Christmas lights do NOT need to be PAT tested every year. Instead, subject them to a visual check - check for obvious signs of damage to the cable, the plug and the lights themselves. If anything looks dangerous, don't use it, or check the safety with a PAT tester to be sure. It's a good idea to give your lights a PAT test every few years instead, just to make sure they're still working as they should.
So what's the answer to the question? Well, technically Christmas lights should be PAT tested, but there's no need to do it every year. There are, however, exceptions to this rule; lights used outdoors should be checked, as they are more likely to be damaged.
Now go and check over your lights and get them up. Christmas demands it.
(By the way, did you know you can do PAT testing yourself? Grab one of our UT527 PAT Testing Bundles and you could save yourself a fortune!)
Source: Health and Safety Executive