FLIR, the world-renowned manufacturer of thermal cameras, has just launched their newest innovation, the TG165 Imaging IR Thermometer.
Available now for the low price of just £399, the TG165 straddles the line between infrared (IR) thermometers and thermal imaging cameras. Although not technically billed as a thermal camera - hence the name 'visual IR thermometer' - the TG165 contains the ability to take full thermal images of a measurement spot, making it much easier to detect how heat is distributed over an area.
Ergonomically designed for a comfortable grip with an integrated trigger for instant image capturing, the TG165 is perfectly suited for any temperature measurement application. Electricians looking at panels, industrial workers working with heavy-duty machinery and countless others can all benefit from using this product.
Powered by FLIR's new Lepton-core technology, the TG165 delivers precise measurements of temperature and great quality thermal images without the hefty price tags of full thermal imaging systems. Despite its small size it's all packed full of functionality with several useful features including:
True thermal imaging
Portable, ergonomic design with pistol-shaped grip
Tripod mount integrated into the bottom for precise measurements
Rugged, reliable design with drop-proof casing
Dual laser pointers for precisely lining up the measurement point
Stores both images and temperature data with easy porting to PC
Excellent resolution of 80 x 60 pixels
Selectable colour palettes
Wide temperature measurement range from -25 to 380°C (-13 to 716°F)
If you've been considering buying a thermal camera in the past but have been put off by the higher price point, thermography has never been more affordable than with the TG165.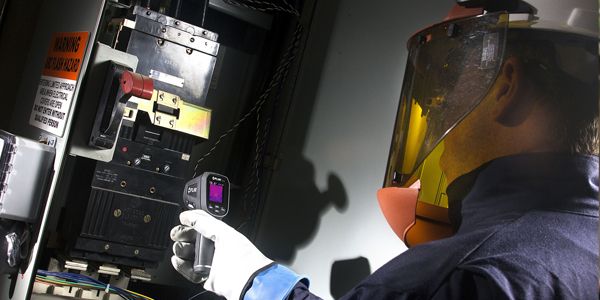 Get your TG165 Today!
PASS is proud to be only one of two companies in the UK offering the new TG165 for purchase to our customers.
For more information on the camera, including datasheets, brochures and technical specifications, please visit the TG165 product page.