Sick of poor quality CCTV in your premises, but don't want to spend a fortune on upgrading? There's an easier way.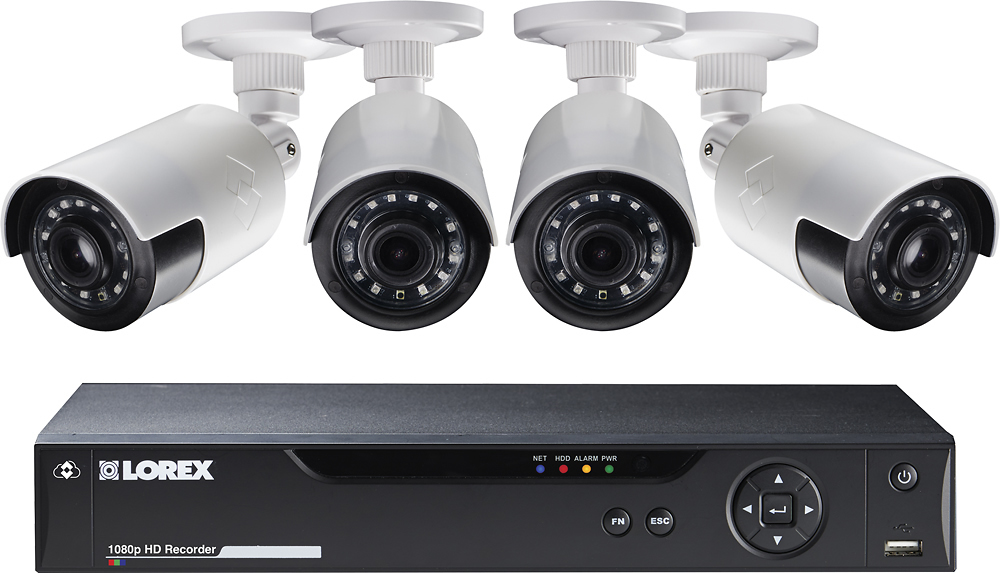 Traditionally, CCTV within premises is run on BNC coaxial video cables. While these are gradually being phased out in favour of ethernet connection (which is much more efficient), many businesses are stuck with older coaxial systems and are reluctant to upgrade due to the cost of re-routing cables, plus buying new cameras.
If you're in this predicament, there is an easier way than completely rerouting your existing CCTV network.
Several of FLIR Lorex's CCTV camera kits are designed to seamlessly integrate into existing CCTV networks; there's no need to replace cables and incur costs - simply buy a CCTV kit, replace your cameras and digital video recorder and you'll be good to go!
It's really that simple. Better yet - all of FLIR Lorex's CCTV camera kits include full HD 720p or 1080p cameras, meaning you can capture everything in stunning HD, rather than your old, grainy footage.
Upgrading Your CCTV - Why It's Important
Older CCTV systems are - naturally - not as good as modern systems.
Innovation in video capabilities - particularly the introduction of high definition - means many CCTV networks still out there are massively outdated, producing poor quality video which - in many applications - makes it extremely difficult to see anything.
If you're protecting your business, producing grainy CCTV footage which doesn't really show anything won't help anyone. In worst case scenarios where the police may require access to your footage, presenting them with poor quality video isn't going to help much.
High definition CCTV systems are now highly affordable (start at around £200) and are so easy to integrate, you can quite easily avoid this problem altogether.
With a new, HD system installed in your premises, you'll be able to spot intruders much easier, see everything that happens in clearer clarity and - depending on the system - may even be able to see through the dark by using nightvision!
The FLIR Lorex Range
Interested in upgrading your existing CCTV to a more efficient system which records higher quality video? FLIR Lorex have a wide range of different kits available to cater for absolutely any business premises ranging from a small retail shop to larger buildings.
The following kits are available:
Even More Options!
Don't have a CCTV network already or want to upgrade to ethernet connection?
No problem - FLIR LOREX cameras are also available in both ethernet and wireless transmission varieties!