About Tester.co.uk
Tester.co.uk is the web's premier resource for test equipment, accessories and other essential products. With a constantly growing library of over 5000+ products from the world's leading manufacturers for the very best prices, we cater for every type of customer ranging from domestic electricians to large, multi-national firms.
We work with the very best manufacturers from all around the world. We stock products from Megger, FLIR, Fluke, Seaward, Extech, Hioki, Kern, CATU and many others, all with all of the information you need to make an informed purchase. Most products come with datasheet and user manual downloads, comprehensive descriptions and all of the technical data you'll need to understand how the equipment operates.
Our library of products includes absolutely everything you'll need. From thermal cameras to multimeters and from protective high voltage gear to the latest insulated tools, our extensive database covers all industries and users (and is constantly growing with more new products).
Need a hand to choose which product is right for you? Our expert team will help you to get the perfect items for your application, and our in-house technical support will answer any of your queries about the more technical issues with your equipment. We're here every weekday, so just give us a call and we'll be more than happy to help you.
Tester.co.uk is a subsidary of PASS LTD, the UK's premier resource of test equipment, calibration services and training.
About PASS
PASS, first founded in early 2001, is a company founded on delivering an exceptional customer experience.
Originally a distributor of test equipment such as PAT testers, PASS has grown to offer one of the largest selections of test equipment on the web, delivers fast and affordable calibration services and offers unmatched training in everything from thermography to domestic electrical courses.
We are comitted to delivering the kind of customer experience where customers come back time and time again. At every stage of your experience with PASS we will support you along the way; customers are assigned their own personal account manager who will manage all of their orders and queries, we offer support every day on our technical support line and we aim to deliver your items as quickly as possible.
Want to find out more about PASS? Visit www.pass.co.uk for more information on our services.
ISO 9001:2008 (UKAS) - Quality You Can Trust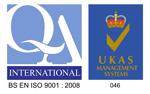 ISO 17025 (UKAS) - Calibration Laboratory

*PASS is a UKAS accredited calibration laboratory for those activities as listed on the UKAS Schedule of accreditation
ISO 14001 (UKAS) - Environmental Assurance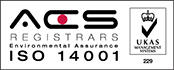 OHSAS 18001 (UKAS) - Health & Safety