Fluke's popular Under Pressure promotion has been extended until December 1st 2022! Buy an eligible Fluke 754/753/729 Process Calibrator or Process Calibrator Bundle before the 1st December 2022 and you'll receive a free pressure module of your choice, offering a potential saving of up to £2250!*
To take advantage of this fantastic offer please contact our pressure specialist Lewis Wilson on 01642 631 661 to place an order and discuss your choice of free pressure module.
Quick Links
Fluke Under Pressure Promotion Details
Valid between February 21st 2022 and December 1st 2022
Purchases must be made through an authorised Fluke distributor/partner in EMEA – that's us!
This promotion is only valid for purchases in Europe, the Middle East, Africa, and CIS countries
This offer cannot be combined with any other discount or promotion
Fluke reserves the right to change or withdraw this promotion at any time without any prior notice
Eligible Fluke Process Calibrators & Bundles
Please see the table below for a list of qualifying Fluke 754, 753, and 729 Process Calibrators and Process Calibrator Bundles.

Free-of-Charge Fluke Pressure Modules
Please choose your free-of-charge pressure module from the table of qualifying/available models below.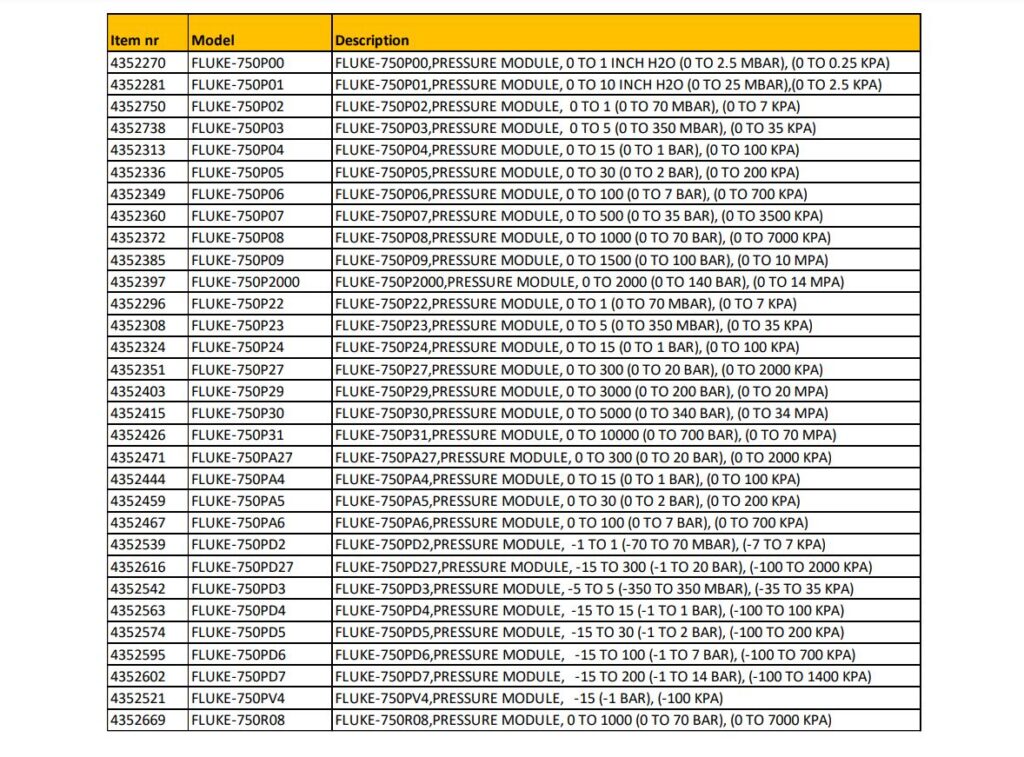 Further Information
Please click the following links to browse our complete collection of Fluke products including eligible process calibrators and our entire range of Fluke pressure modules.
For more help or advice regarding Fluke's products or promotions, don't hesitate to contact our Sales team on 01642 931 329 or via our online form.
*Depending on your chosen pressure module.