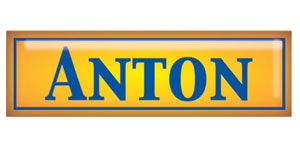 If you work as a gas engineer, you've likely heard of Anton. The makers of the highly popular 'Sprint' range of flue gas analysers, you'll find Anton Sprint eVo units in the hands of countless gas engineers across the UK and beyond.
The eVo series consists of three models: the eVo 1, eVo 2 and eVo 3. For new gas engineers, the eVo 1 gives a great introduction to gas testing and performs all basic required tests, while the eVo 2 expands these capabilities with more testing procedures such as timed let by testing and draught/differential pressure measurements. For experienced gas engineers looking for an all-in-one solution, the eVo 3 includes built-in memory storage and wireless Bluetooth connectivity, allowing you to create reports and keep track of all of your measurement results.
Need a flue gas analyser kit with everything included? Anton has you covered there too - they offer several kit versions of their eVo range which include printers, additional probes, carrying cases, pressure hoses, pipe clamp temperature probes and everything else you need for professional testing of gas boilers.
Although they are most well known for their Sprint eVo range of flue gas analysers, Anton are also manufacturers of analogue and digital thermometers, flow meters for use in plumbing applications, precision manometers/pressure meters and also make specific equipment such as the Anton Flowclean Plus Powerflusher, a comprehensive kit designed to help heating professionals with improving the efficiency of radiator systems.
If you need help choosing your new Anton flue gas analyser or other Anton equipment, just give us a call and we'll be happy to point you in the right direction.