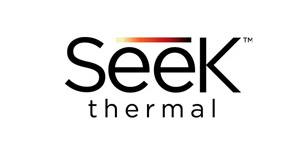 See the unseen with Seek Thermal, makers of high quality thermal cameras for use in a wide variety of applications.
With the power of Seek Thermal cameras, you can visualise heat and how thermal energy affects different objects. Seek Thermal have focused on developing intuitive, easy-to-use solutions for visualising thermal energy; their thermal cameras give users quick, accessible access to the world of thermal, opening up your capabilities and expanding the services you can offer to others.
Thermal cameras from Seek Thermal can be used for many different uses, including:
Professional Building Surveys - use your Seek Thermal equipment to scan a building's envelope for problems such as moisture damage, poor insulation, draughts and more
Electrical Studies - Seek Thermal cameras are ideal for visualising overheating components on electrical panels and machines, allowing you to take action before they become a serious problem
Security - these thermal cameras can completely see through the dark, spotting the body heat of an intruder over a wide distance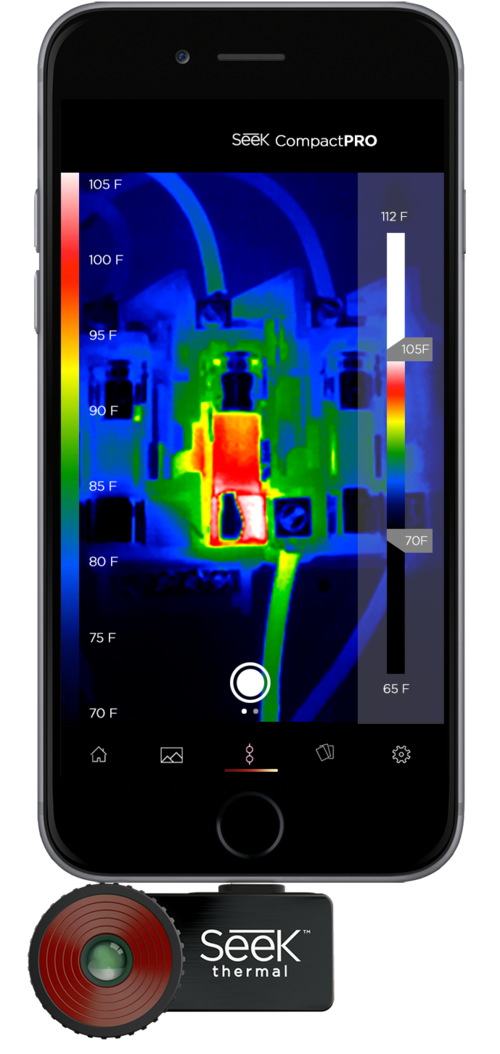 Have you ever wanted to use your smartphone as a thermal imaging camera? With the Seek Thermal Compact range, you can! Available for both iOS and Android with specific models for each operating system, you can choose between a standard Compact, an upgraded Compact XR model with expanded capabilities of the top-of-the-range CompactPro, a high resolution thermal imaging solution for your smartphone!
If you prefer a handheld, standalone solution, take a look at the Seek Reveal range instead. Just like the Compact there's three versions of this to choose from, the Reveal, the RevealXR and the RevealPro. Despite their tiny size, all three models offer excellent quality thermal imaging, with a bump in resolution and capabilities as you go further up the range.
Many of Seek Thermal's cameras also have the added benefit of what's known as FastFrame, a high quality video refreshing rate which makes viewing images smoother and less jerky compared to images taken with cameras which don't have this technology.
Seek Thermal cameras are also highly affordable solutions for those looking to get into thermography, combining a low price point with functionality you may expect to find on higher-end thermal systems.
Any questions about the range? No problem - give our sales team a call directly and our experienced thermographers will be able to help you find the right Seek Thermal product that's perfect for your application.