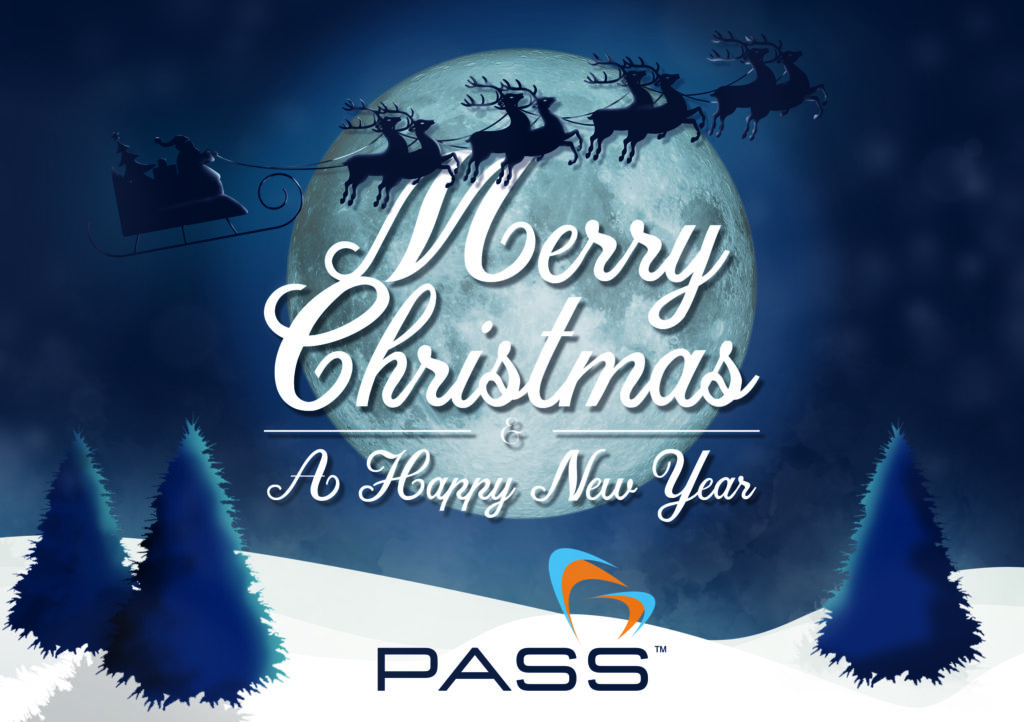 Friday 11th December 2020 is PASS Ltd's Christmas Jumper Day in support of Save the Children and The Middlesbrough Food Bank. It promises to be entertaining with prizes for the best dressed and the best Christmas jumper, a charity raffle, and a highly competitive quiz. So, follow us here and on social media to keep up with the day's events!!
Our Social Media
Visit our JustGiving page to make a donation.
Charities' Websites & Social Media
For further information regarding the amazing work our chosen charities do and for your chance to make a donation, please visit their websites:
Alternatively, you can follow them on social media:
Christmas Jumper Day Updates
10:35 AM
Our team names are in:
Mary and Her Little Lambs
The Knock and Waits
Santa's Little Helpers
Santa's Fun sacks
Comfortably Dumb
Quorn Stars
Noel's it All
50 Shades of Grey Hair
And the first round has been sent: Christmas Quiz - Round 1
1:53 PM
The results for the first two rounds are in...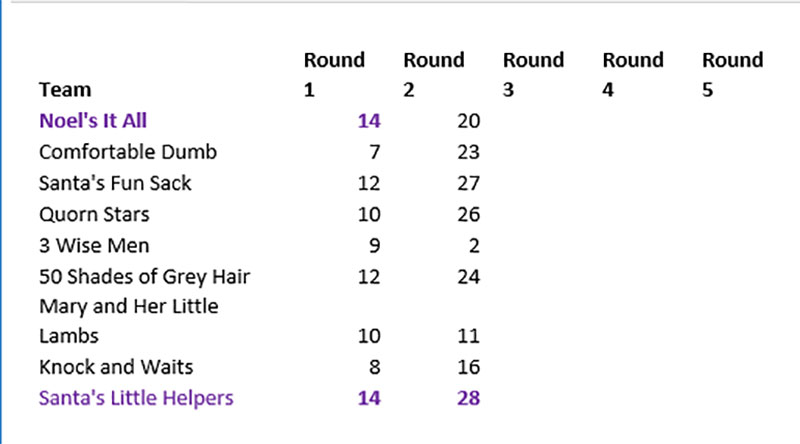 View the answers here.
2:15 PM
Still all to play for. Time for the final three rounds!!
3:29 PM
Time to draw the Charity Raffle!!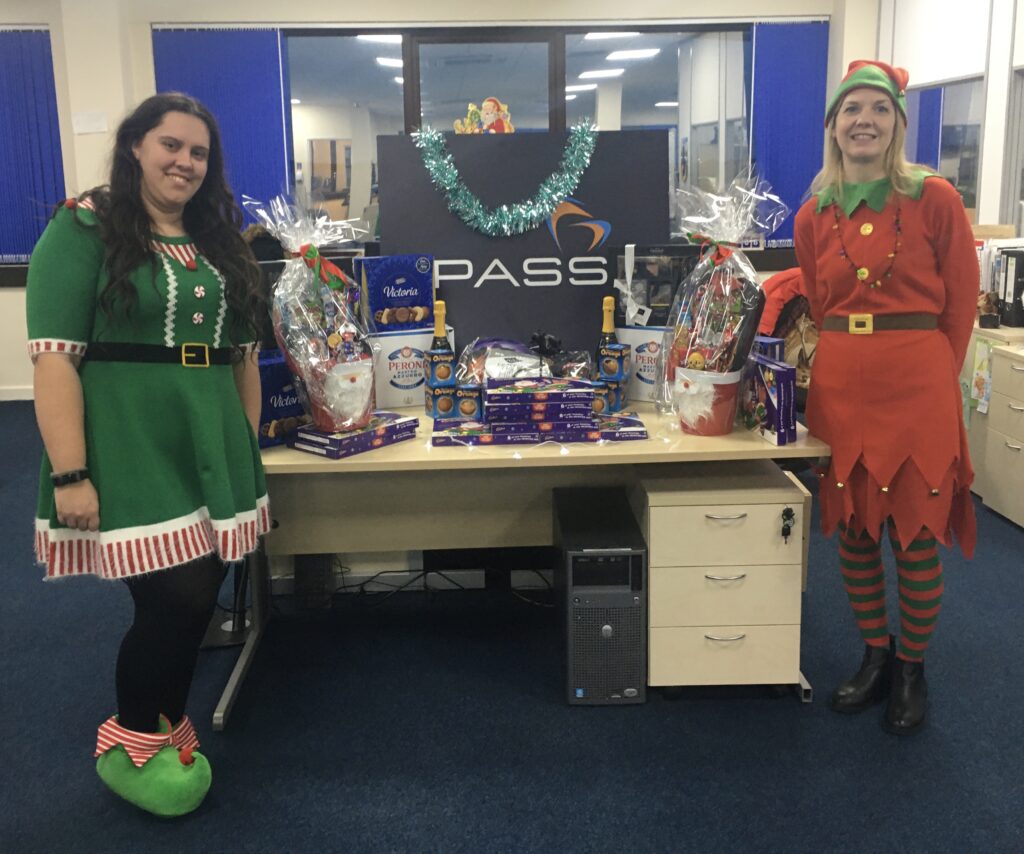 Congratulations to Chris on winning our main Charity Raffle prize...
A Christmas Chocolate and Wine Hamper - yum!!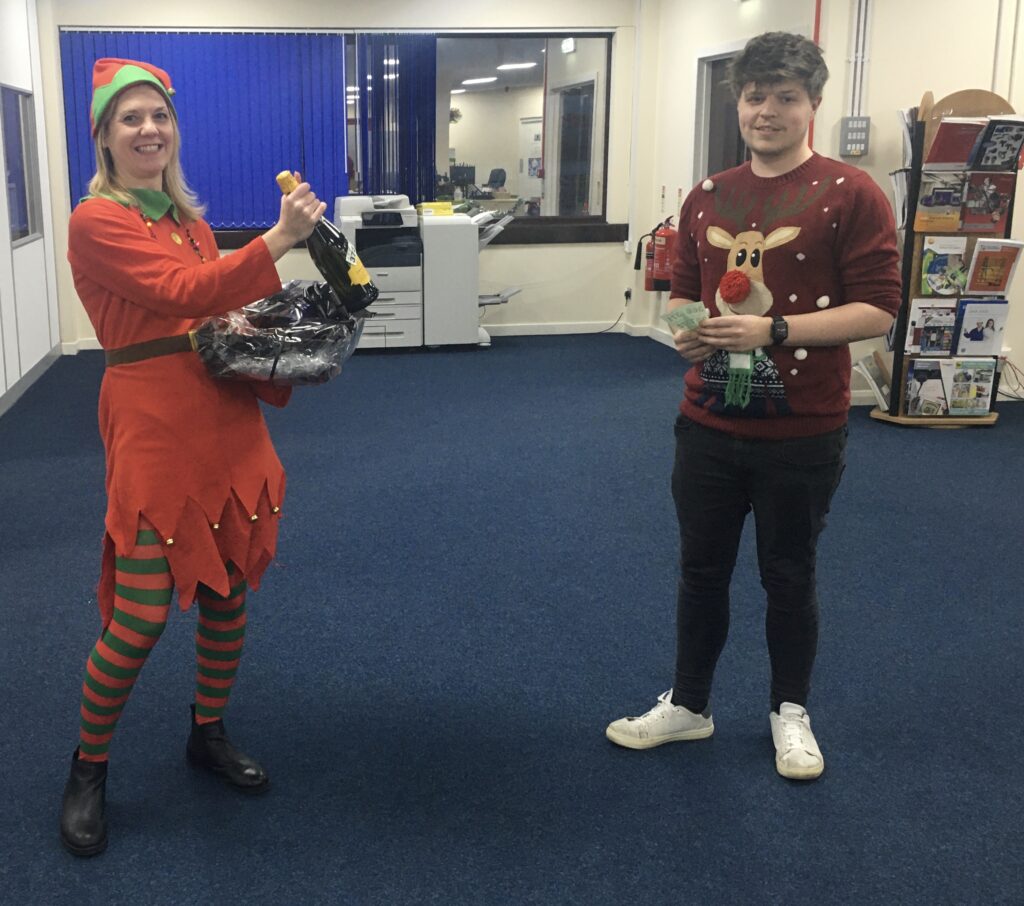 4:08 PM
Time to start judging our Christmas Jumper competition.
Here are some of the contenders from our lovely Training department.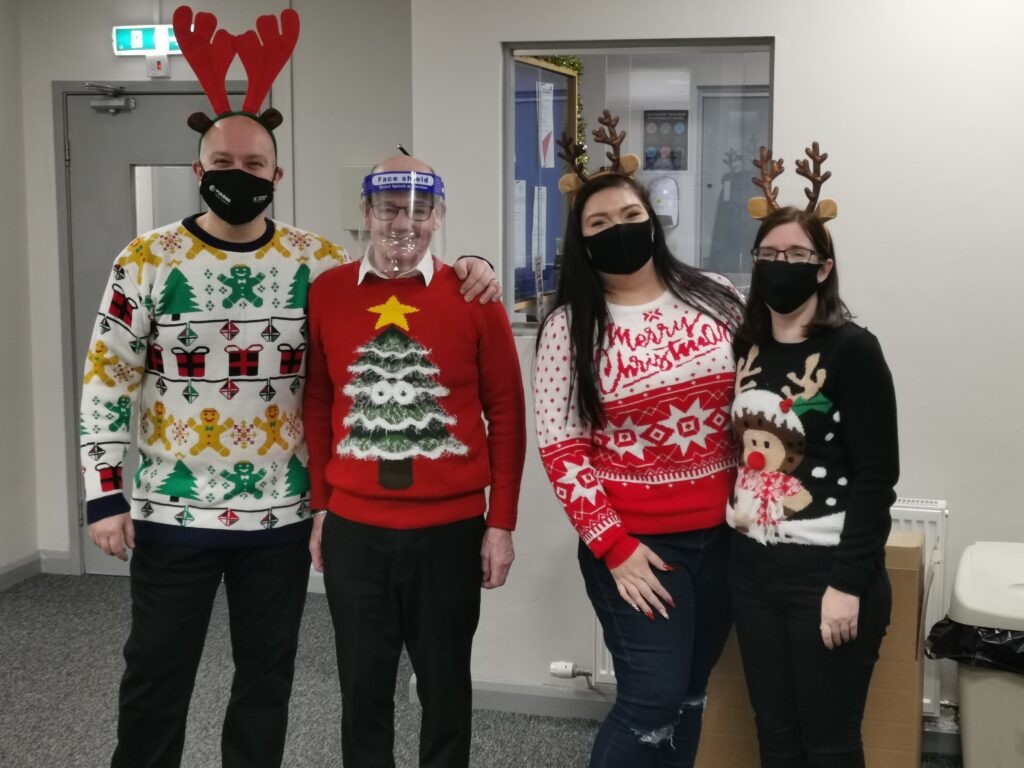 4:33 PM
Final Quiz Results...

Congratulations Quorn Stars!!
Santa's Fun Sack and 3 Wise Men come in at a very commendable joint second.
View the answers here:
4:40 PM
Congratulations to Phil on winning Best Dressed/ Best Christmas Jumper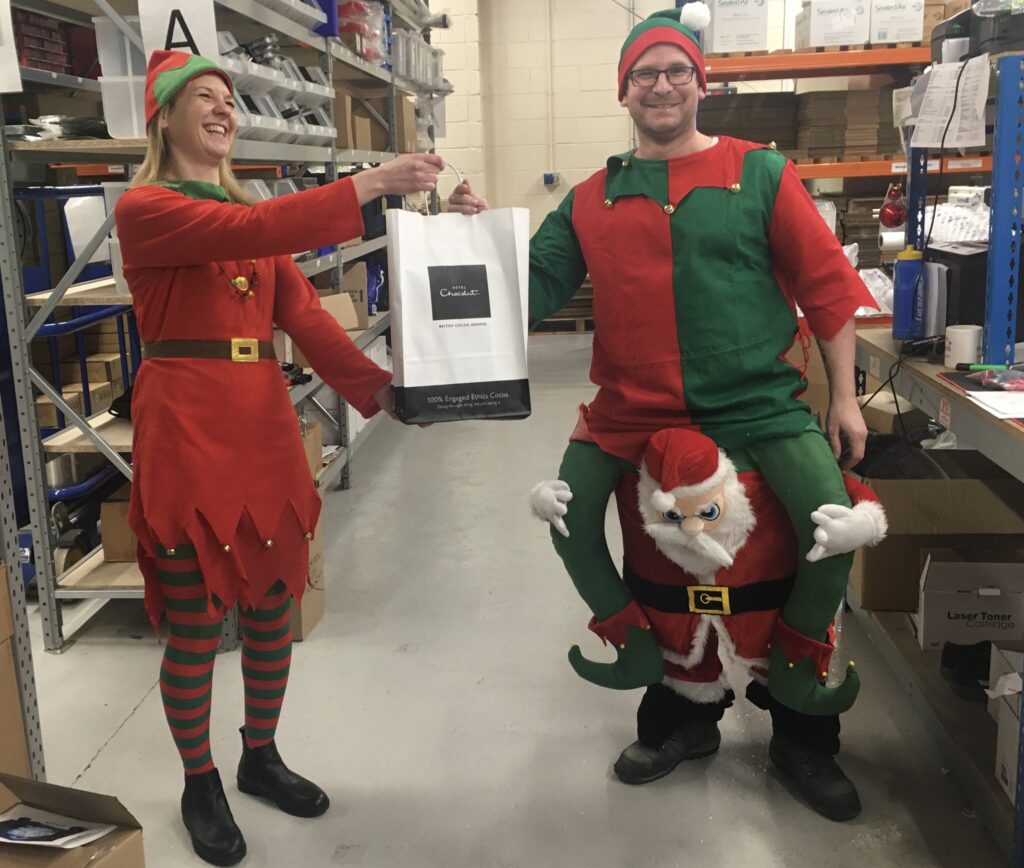 4:47 PM
Thank you to everyone for taking part. So far we have raised £393 for our chosen charities, Save the Children and The Middlesbrough Food Bank.
For your chance to donate please visit our JustGiving page or the following websites:
Monday 14th December 2020
It gives us great pleasure to announce that the final total raised for Save the Children and The Middlesbrough Food Bank was £403. Thank you to everyone who took part and donated.
We wish you all a very Merry Christmas and a Happy New Year!!