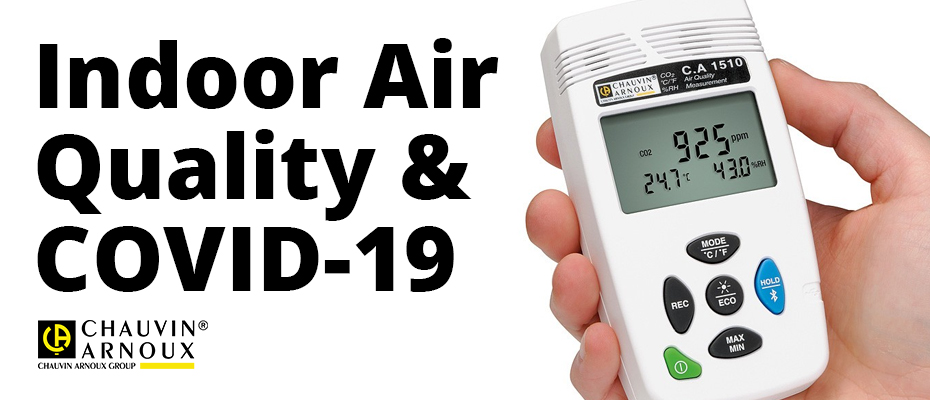 Research into the transmission of SARS-CoV-2 has presented 'overwhelming evidence' that inhalation of the virus 'represents a major transmission route for coronavirus disease 2019 (COVID-19).'
[1]
In response, leading bodies, such as the Centers for Disease Control and Prevention (CDC)
[2]
and the European Centre for Disease Prevention and Control (ECDC)
[3]
, advise improving air ventilation in enclosed spaces in addition to following existing guidance, e.g.
washing hands
,
maintaining social distancing, and wearing a face mask.
Monitoring CO2 concentration provides an easy way of assessing air quality and maintaining good air ventilation. PASS Ltd offers a range of
indoor air quality monitors
suitable for this purpose, including
Chauvin Arnoux's CA 1510 IAQ Tester
.
Continue reading →