It's time-consuming, costly and inefficient, but what if we told you it doesn't have to be?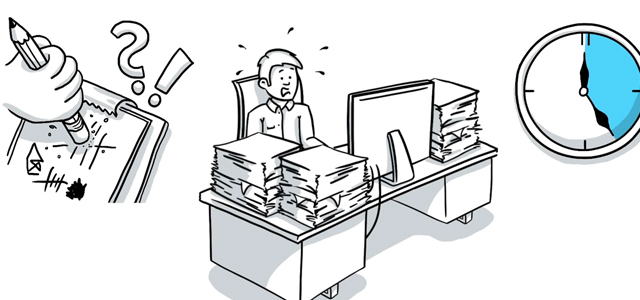 You know how it is. Every year or every few months you need to do a stocktake. You'll need to get your staff in for a long period of time to do it and start a laborious process of trawling through everything and documenting it all - still with the risk that errors might be made and everything might go wrong before you know it.
There's got to be an easier way, right?
Right - there is an easier way. Kern, a renowed scale and balance manufacturer, has developed a system of weighing scales designed to take the human errors and time-consuming processes out of your stocktaking procedures.
With Kern's FKA stocktaking scales, you can directly interface with your existing systems and transfer your inventory management data into the scales quickly and easily. Once this data is inputted, ready for use, the FKA scales can be given to the warehouse for use in the stocktake.
As all inventory information is now uploaded to the system, warehouses operatives can either manually search for a barcode, or use a barcode scanner plugged into the scales to instantly recognise the part number on a carton. The box is then placed on the scale - Kern's FKA scales will then use the weight value they have for a single item of that product to work out how many of the same product are in the box, based on individual weight!
There's absolutely no need to weigh every item - just make sure your inventory system has known weights of individual items, then place your boxes or cartons on the scale after scanning the barcode. Once the amount is calculated, Kern's FKA scales will then instantly log the amount of the item present in its memory. In practice, this process will save a huge amount of time and effort when stocktaking, and will make it extremely unlikely that human errors will factor into your results.
When the stocktake is completed, the warehouse operatives simply return the scales to the person responsible for the system. They then transfer all of the data directly into the system from the scales and gain an accurate, quick and trustworthy stocktake.
It's quick, simple and a great way to speed up your stocktaking. Want to see how it works in more detail? View the video from Kern below.