ANTON's latest Water Stop Technology Stops Water Condensate damaging your FGA and is set to revolutionise the central heating and boiling industry!

Today sees the launch of the Brand New range of ANTON Flue Gas Analysers – the Anton Sprint Pro range.
This new range of FGA's is set to revolutionise the Central Heating and Boiler service industry as the most reliable and comprehensive range of flue gas analysers ever been produced. Drawing upon over 30 years of experience in the heating industry this UK designed and manufactured product range is set to become the new first choice for any professional heating and boiler service business.
What`s New?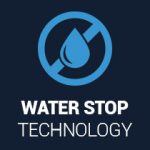 Water Stop Technology  
As any heating and plumbing expert knows, condensation which gets into your Flue Gas Analysers can cause remarkable damage to your equipment or lead to inaccurate readings, or worse still, the analyser needs a complete repair! The New ANTON Sprint Pro comes with a really well-thought-out condensate trap and filtration system to prevent this from happening. The new water stop technology and washable particle filters prevent water and different particulates from entering into the Sprint Pro flue gas analyser, giving you a more reliable instrument. Resulting in less downtime for you and cost savings on servicing and repair. See this video HERE for more details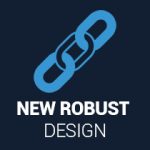 Robust Design
The new robust design makes it ready for anything. The new casing is made from the same materials as motorcycle crash helmets making the toughest unit ever produced by ANTON. It has been drop tested to withstand knocks and falls to the ground and the casing and interior stay in perfect working order!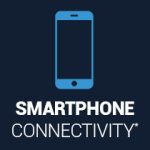 Free Mobile APP
This really useful Mobile app will help speed up the whole reporting and customer contact process. It's complete with boiler manuals for all makes and models, a handy reference when you're on-site. You can also create reports specific to your business, add your company details and logo. It also has a diary and can serve due to reminders. Keep all your customer's details in hand and record product details. You can even take photos, give descriptions and add notes.
It's easy to Email reports and takes care of all your accounting, quoting and keep track of payments too. Watch these videos to see how it can help your business: Sprint Mobile software
USB-C Charging
The modern USB-C charging and the new positive click in the connector are also new features. The flue probe and the analyser are connected with only a thumb push button.
Pro2 model and above can compatible with the new style flammable gas leak detector.
These models have a lower power consumption, too.
Pro3 and above offer full connectivity with IOS and Android devices to enable to use the very popular Sprint Mobile free app.
--------------------------------------------------------------------------------------
 In summary, the New ANTON SPRINT PRO gets our thumbs up!
--------------------------------------------------------------------------------------
Here's why you'll want to upgrade to the New ANTON Sprint Pro FGA
It Reduces downtime, less time wasted on unscheduled repairs and servicing
Get more for your money, the new generation is built to last, made from extra robust materials to withstand the environment, it comes with a 5-year warranty for extra peace of mind.
Reduced lifetime costs, the improved durability and less likely hood of requiring repairs due to water damage means that your tester will last much longer. And if you opt for the Sprint Pro 2 model or above you can upgrade it to a higher model at a later date if your business expands and requires it.
USB connections for easy charging.
Really handy Mobile APP to speed up your administrative tasks.
Other useful features include:
-A comprehensive range of models to suit your requirements: BSI tested to EN50379:2012 1&3, suitable for engineers working with BS7967:2015.
-Direct Infrared CO2 measurement options are available for commercial catering and incident investigations
-NI/NOX measurement options are available
-Professional and well thought ergonomic design
-Intuitive, easy to navigate the menu
-High contrast, coloured screen
-Comes with a new drop-in bag design which makes it possible the quick removal and replacement of FGA and accessories
Meet the "Future Proof" Flue Gas Analysers – The All New ANTON Sprint Pro Range
See the full range of ANTON Sprint Pros HERE and check out the different kit options.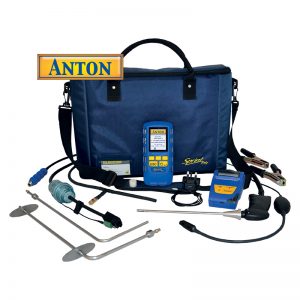 Anton Sprint Pro 1 Multifunctional Flue Gas Analyser: It is an entry model in Anton`s Sprint Pro series of multifunction flue gas analysers
Anton Sprint Pro 2 Multifunctional Flue Gas Analyser: It is ideal for professional plumbers, oil and commissioning engineers
Anton Sprint Pro 3 Multifunctional Flue Gas Analyser: It comes with a double condensation protection and wireless communication for connection to IOS or Android smartphones and tablets.
Anton Sprint Pro 4 Multifunctional Flue Gas Analyser: It features a dual beam IR CO2 sensor.
Anton Sprint Pro 5 Multifunctional Flue Gas Analyser: It features a NO sensor for NO and NOX measurements and it also comes with a double insulation against condensation ingress.
Anton Sprint Pro 6 Multifunctional Flue Gas Analyser:  It is equipped with a NO sensor and a dual beam IR CO2 sensor.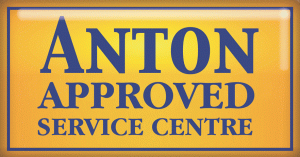 PASS is an Authorised ANTON Service Centre and can look after the full life cycle of your Flue Gas Analyser. If you would like to discuss servicing, sensors or any other details just give our service centre a call and they will talk you through the process.
Call: 01642 626 144 or visit our Calibration website. 
If you want to know more about the new ANTON Sprint Pro product range, visit the product pages. Or if you have any questions or you just need an expert advice please don`t hesitate to contact our product sales team on 01642 931 329 or send an email to info@testers.co.uk