The Health and Safety Executive has notched up a hat trick of prosecutions of illegal gas fitters within the space of a month. Only last week we reported in this blog how an illegal gas fitter endangered a Rotherham family, while last month a Suffolk plumber was given a suspended prison sentence for carrying out illegal and dangerous gas work.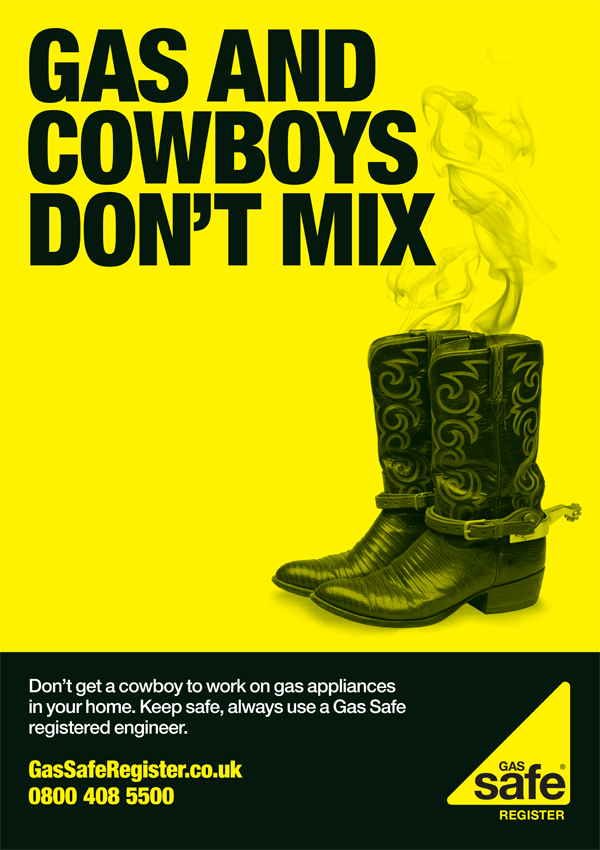 Now the HSE found that an unregistered gas fitter put his customer's lives at risk by leaving a new boiler in a dangerous condition, a court has heard. Ben Littleton, 24, from Fowey, was not Gas Safe registered and so not legally able to install the boiler in March last year.
He also illegally carried out safety checks for landlords at two properties in the town. Mr Littleton's work on the boiler was checked by a registered gas engineer, who classed the boiler as "at risk" and alerted the Health and Safety Executive (HSE), which prosecuted him at Truro Magistrates.
The court heard that Mr Littleton had installed boilers at two homes, one of which had an incorrectly sealed flue which meant that gases, including carbon monoxide, could have re-entered the property posing a risk to the residents.
HSE's investigation also found that Mr Littleton had carried out gas safety checks for landlords on two rented properties in Fowey. He faked safety documents by using a Gas Safe Register ID number belonging to a properly-registered company that had previously employed him. Fowey pleaded guilty to three breaches of the Gas Safety (Installation and Use) Regulations 1998 and was fined a total of £2,000 and ordered to pay £2,159 in costs.
Speaking after the hearing, HSE Inspector Simon Jones, said: "The gas work that Ben Littleton carried out posed a real risk to the homeowners from carbon monoxide poisoning as the flue that he installed was not properly sealed.
"Only Gas Safe registered engineers are legally able to work with gas, and Ben Littleton put lives at risk by ignoring the law. Members of the public and landlords trusted him when he said he was Gas Safe registered and when he used a false ID number on paperwork to deceive them."
Russell Kramer, chief executive of Gas Safe Register, said: "Every Gas Safe registered engineer has an ID card, which shows who they are and the type of work they are qualified to carry out. Customers should ask to see this and check the engineer is qualified to do the job in hand."
Further information about gas safety can be found online at www.hse.gov.uk/gas. For further information about gas testing equipment, visit PASS Ltd's Gas, HVAC and plumbing page.