Prepare yourself for FLIR's latest innovation.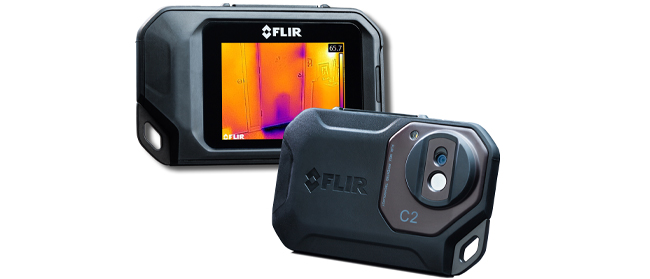 The FLIR C2 is available now! Get yours today.
FLIR systems, the world's premier manufacturer of thermal cameras, is preparing to launch their new powerful, affordable and compact thermal camera, the FLIR C2.
A world first, the C2 is small enough to fit comfortably in a pocket and contains all of the functionality of a larger thermal camera. Designed for use by building industry experts and contractors, this camera can be used to find hidden heat patterns that signal energy waste, spot structural defects, plumbing issues, hidden moisture and much more.
You'd expect a camera this size to cut down on features, but the C2 works with all of the functionality of entry level thermal cameras. It comes with a large-size 3" touch screen for easy operation, MSX enhanced thermal images (actively blends together digital and thermal images to improve detail), is highly sensitive to changes in temperature and even comes with a built-in LED spotlight for use in darkened conditions.
This compact camera is designed to be affordable to any professional user, allowing those who have never dabbled in thermography before to get started. Thermal technology is invaluable to countless businesses in spotting hidden problems and with the FLIR C2, your business can also start benefitting from thermal technology.
Here's just a few of the features of this new product:
Slim, lightweight design - small enough to fit in a pocket
MSX technology actively blends together thermal and digital images to improve detail
3" touchscreen
Auto orientation when moving from landscape to portrait
Compatible with FLIR Tools software
High thermal sensitivity ensures you can spot even minor problem
The FLIR C2 is available now! Get yours today.
FLIR C2 In Action
Spotting problems with electrical panels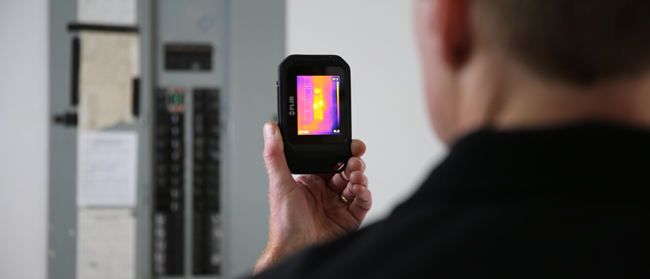 Pocket-sized portability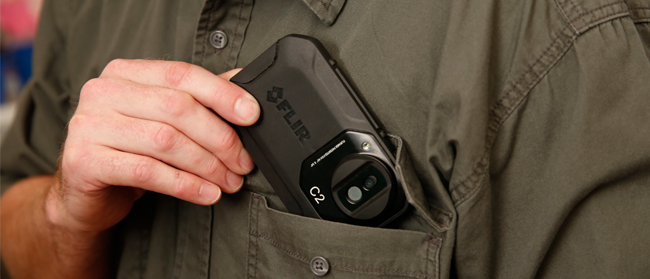 Checking ceiling insulation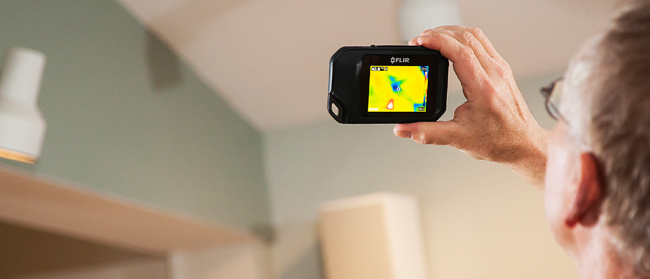 Checking for hidden pipes