With the current threat of the new Coronavirus, we wanted to make it quick and easy for those who work within transportation and passenger management roles to quickly find the right products for monitoring and screening passengers and crowds.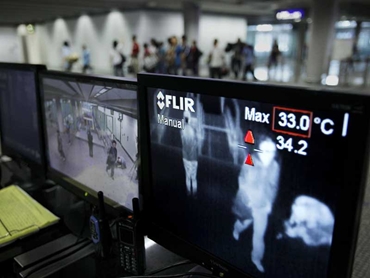 Non Contact Thermal Imaging and IR Thermometers
We have a number of products such as thermal imaging cameras and IR thermometers that will effectively monitor and detect raised body temperatures without making contact. Some systems can scan and detect large crowds and alert users to anything detected in a set temperature range. A raised body temperature is one of the first sign of infection.
Working with the product manufacturers we have agreed to prioritise customers who have an urgent need for products that are to be used for this application.
The main areas for monitoring are Ports, Airports, Railway Stations and areas of transit. They are the best places to quickly identify cases and stop the spreading of viruses. Early detection and quarantine is the key to containment and to stop the spread of this potentially lethal disease.
Here are the recommended products which are currently being used to detect viruses, such as the Coronavirus, and are helping to quickly identify cases to control and contain the current outbreak.
IR Thermometers
Mounted Crowd Monitoring - Thermal Imaging Cameras
FLIR A Series of Thermal Imaging Cameras
Hand-Held Thermal Imaging Monitoring
See all suitable products for screening and monitoring body temperature here >>