Have you got a thermal imaging camera but would like the latest model or an upgrade?
Now is the time for you to get 20% off the price of a brand new FLIR thermal imaging camera, simply by trading in your old and used model.

With the recent release of so many new FLIR Thermal Imaging Camera models, you will be spoilt for choice. Take a look at the ranges below, there is something for all applications and budgets.
What can you Trade-In?
You can trade in any thermal imaging camera, whether it's current or an old model. It doesn't matter what the condition of your old thermal imaging camera, the trade in applies to any make, any model, any age, any condition.
Here's some examples of what you could save: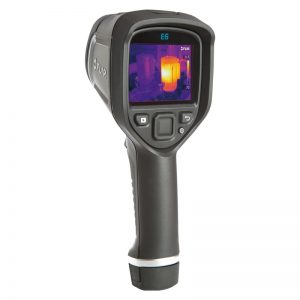 You have a FLIR C2 camera but would like a New FLIR E6 XT Thermal Imaging Camera
Trade in your old FLIR C2
Web Price of a E6 XT = £1705.00+vat
You Pay Only £1364 +vat
Saving £341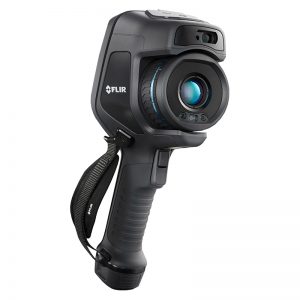 You have an old FLIR E6 Thermal Camera but would like a new E75 Thermal Imaging Camera
Trade in your old FLIR E6
Web Price of a E75 = £6282.00+vat
You Pay Only £5025.60+vat
Saving £1256.40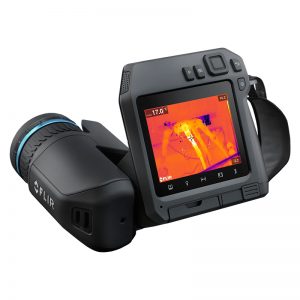 You have FLIR E60 and would like a New FLIR T540 Thermal Imaging Camera
Trade in your old FLIR E60
Web price of a FLIR T540 = £13,299+vat
You Pay Only £ 10,639.20+vat
Saving £2659.80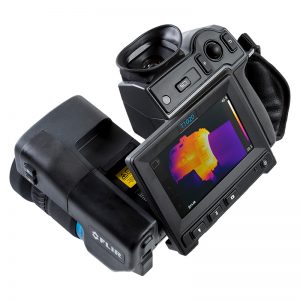 You could potentially save over £6,000 if you wanted a brand new FLIR T1K HD Thermal Camera.
This camera is FLIR's flagship camera with unparalleled quality - the FLIR T1020 produces HD quality thermal images, packing more detail than ever before into every image taken.
Check out the latest releases and our recommendations below
Pocket thermals – for those jobs on-the-go
Keep these handy devices in your tool box for quick and easy identification of anything from an over-heating fuse, damp spot, missing insulation or a blocked pipe. These pocket thermal cameras are popular for anyone who deals with property inspections and repairs in any domain.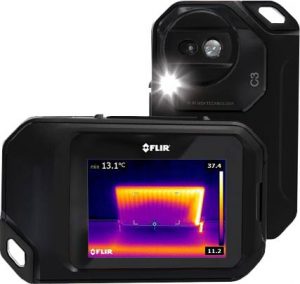 Automotive spot checks and diagnostics
Got a TG165 then check out the new TG275 - thermal camera designed specifically for Automotive diagnostics, you can also use it in HVAC applications.
Need more detailed electrical, mechanical or building diagnostics?
The EX-XT Series is the next generation of FLIR's best-selling E-Series. They are the perfect diagnostic tool and great for fault finding on electrical and mechanical equipment and looking for building problems. Find problems before they become costly repairs with these affordable and professional preventative maintenance IR cameras. (Prices from £1,166 – £2,693)
Advanced Thermal Imaging with the Exx- series
These cameras come with a choice of lenses and a NEW automatic calibration feature. Which means you can easily swap lenses as the camera will self-adjust. Allowing you to work between distances much faster! They are great for advanced electrical and mechanical studies and advanced building analysis. Packed full of features; which one will you choose? (Prices from £6282 - £9025 +vat)
Professional Grade Thermography - The T-series
High Performance Thermal Imaging Cameras for Professional Thermographers. Used by Utilities Sectors and Power Plants they are even great for Over-head line inspections and scientific use.
These versatile cameras give you HD thermal imaging for detailed images and reporting. Pinpoint hidden problems and trouble shoot systems from a safe distance with these superior hand-held thermal cameras.
For electrical resistance, mechanical wear and tear these cameras are the pinnacle of preventative maintenance. (£9000- £30K+)
Top of the Range
FLIR's Flagship HD Thermal Imaging Camera the T1K (T1020) is the pinnacle of thermal imaging expertise. With up to 3.1 M resolution this camera is designed for high performance thermal imaging work. You won't find a better thermal imaging device on the market.
Why choose a FLIR thermal camera from PASS?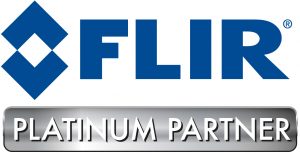 FLIR is the World leader in the design and manufacture of thermal imaging infrared cameras, packed full of the latest innovation and clever features, you won't be disappointed with your new upgrade.
PASS is FLIR's only UK Platinum distributor and as such is equip with the knowledge to provide you with all the help and support that you need to guide you through your thermal camera purchase. If you need help or advice on which is the best model for your budget and application simply give one of our Level 1 Thermographer's a call and they will be happy to advise.
If you have any questions about the FLIR Trade-In promotion just get in touch with our sales team directly on 01642 931 329 and they'll be happy to help!
Terms & Conditions Apply
Offer ends 31 Dec 2019